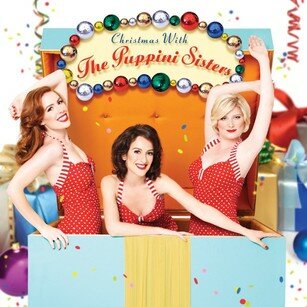 The PR folks tell me Prince Charles called The Puppini Sisters' '40s-style harmony and jazz "splendid." And that got me thinking, I'm not sure Prince Charles is really an authority on good music.
But then again, maybe royalty has some kind of sixth sense about this or some kind of inbred gene that makes them super musical. By that time the track had finished downloading, and I could make up my own mind. Because we live in the U.S.A., and that's how we roll, Brits!
MP3: The Puppini Sisters – "Santa Baby"
More eggnog n' brandy-worthy holiday tracks here.