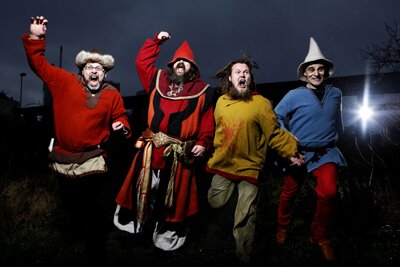 Krauka is a four piece band from Denmark/Iceland that does a modern rock interpretation on "viking" music using viking instruments — mostly acoustic — best described as "Viking Rock. Nordic folk."
I say HECK YES.
"Óðinn"

"Sælugaukur"

Cover of Led Zeppelin's "Immigrant Song" (who better to welcome us to the land of ice and snow than a viking?)

Krauka play The Contented Cow Pub on Wednesday, September 22 in Northfield.