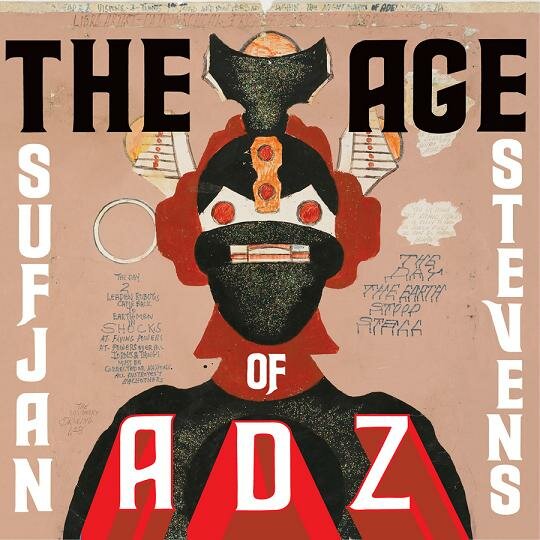 Key quotes from Sufjan Stevens' interview with The Quietus:
In the past we've been limited by media; because records were limited to 40 minutes, the CD was limited to 70 or 80 minutes… an MP3 can last as long as you want it to last. So I think it's ironic that attention spans are lower and songs become shorter when there's so much more potential there….
Yeah there's definitely an awareness of the value of music today. There isn't any standard by which to measure work, the work of a song or the work of an album because everything is accessible now through filesharing. I'm not really too concerned about that but I do think that it's fine to make concessions to the consumer, you know, and I don't think an album has to be $10 or $15, it's sort of been devalued and there's no way of determining its worth anymore. I'd rather sell my records for cheaper if I could get away with it…
I think the album now can be much more casual. There are a lot more opportunities now to create more, produce more and release more and not be so hung up about the event of the album. Pirating, downloading, filesharing culture has deconstructed the album as an event….
There's an accountability to an object if there's an investment in it. There's a correlation between accountability and value and investment and now there's absolutely no investment, or time or money or even attention. So the song and the album has been disarmed, it no longer has the strength and economic power as before. But I don't think that's true of the experience, the listening experience. I still think the music is a force and that the consumer is moved and persuaded by music. It's just not all caught up in a fixed economic relationship anymore…
For too long the corporate structure controlled the industry and it created a weird dynamic between musicians and their audience where they were given celebrity status. I think now the focus is more on the music itself and musicians have been brought down from their idol status. It's healthy. I've always invested more in the material than the musician and I believe regarding the distribution of my work that the music is no longer mine anyway, it's an experience that I participate in. I contribute to it and obviously I'm producing it but the song itself is a third party and I believe it has greater force and power and strength and sustainability than I do. The song is going to live a lot longer than I will…
Tracks off the new album, The Age of Adz, out this week:

Sufjan Stevens plays Minneapolis' Orpheum Theater on October 16.