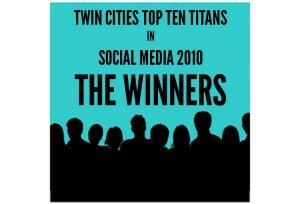 Look Mom, I made a list.
The people who made the list have made an impact on Twin Cities society through using social media in the past year…One thing that that determined the winners is that they are people finding new ways to use social media and pushing the limits of the platforms they are using.
Nominations were open to the public and were taken from November 8 – November 30, 2010. Over 40 nominees were selected from the nominations received. From the pool of nominees a list of Top Ten Titans In Social Media were selected (by judges).
Here's my write-up: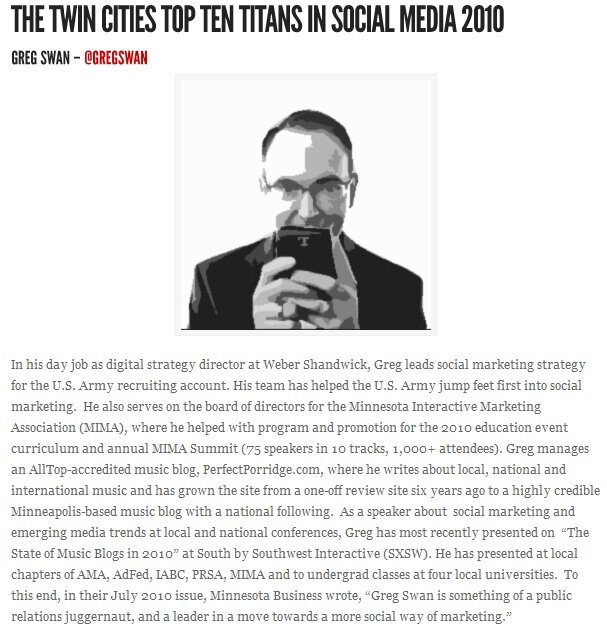 See the whole list here.